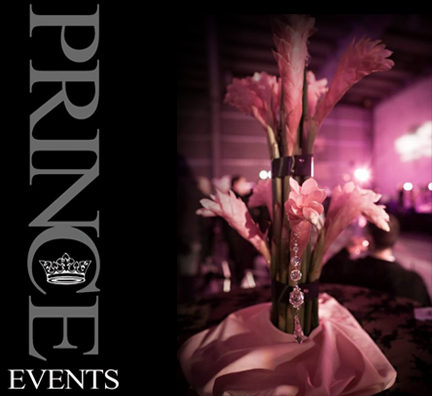 PRINCE EVENTS, NEWPORT BEACH CA
---
"A boutique agency with international experience and local flair"
Featured on Lifetime Television, based in Newport Beach, California, Prince Events is a boutique agency with international experience and local flair. We specialize in elite special events, creating memorable and effective atmospheres to accomplish your event goals.
Our enthusiastic team works together to ensure your exact vision becomes reality by making sure even the smallest detail goes noticed. From concept ideas, to implementation with thorough follow up, Prince Events is a one-stop shop. No special occasion is too big nor too small for our connoisseurs to put on that unique 'royal' touch.
Our extensive experience reaches deep into both the corporate event and personal event spaces. Whether a corporate party, product launch, wedding, or a specialty party, proficiently direct all aspects of the experience. The hallmark of a Prince Event begins with an immediate eye-widening impression followed by an atmosphere that is replete with creative details crafted mirroring your vision.
Prince Events has associations with superb brand / vendor partners as well as high profile celebrities to ensure individuality and events of the highest caliber.

We will work within your budget. The End. We are meticulous with your account. Creativity is crucial with budgeting, searching of ways to not spend top dollar for identical outcome. We have never gone over a budget. Due to our creative approach and vendor associations, the value of the events we deliver is well beyond the dollar you will spend!
Our passion is to work with you creating a 'tailored just for you' masterpiece so you know you are truly getting a one-of-a-kind design made especially for you. We respect our clients and their wishes, not pressuring them into doing what we think they should do. Let us make your vision and dream a reality! Start by giving us some details about your event (type, date, number of guests, rough budget and a few words of your vision) on the contact form below and we'll spring into action.
Take a peek at our show on Lifetime Television 'Top this Party'.
Some of our Clients
America's Cup: Spain & New Zealand

Hitachi

Cartier

Louis Vuitton

Sir Owen Glenn

SAP

Rotary International

Tyler Perry